If we miss anything, we will buy your home back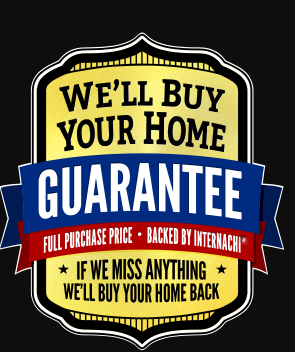 If your considering buying a home or selling your existing home on the North East Avalon, call us and we will perform a comprehensive inspection. This will let you know any potential issues with your new home or allow you to correct any issues before you place the "For Sale" sign.

My Promise to You
Choosing the right home inspector can be difficult. Unlike most professionals, you probably will not get to meet us until after the inspection. Furthermore, different inspectors have varying qualifications, equipment, experience, reporting methods and -- yes -- different pricing. One thing for sure is that a home inspection requires work -- a lot of work. Ultimately, a thorough inspection depends heavily on the individual inspector's own effort. If you honor me by permitting us to inspect your new or existing home, I guarantee that I will give you my very best effort. This I promise you. In addition we offer the "We'll Buy Your Home Guarantee" - If one of our inspectors should happen to miss something during our thorough inspection, we will purchase your home. For details please see https://www.nachi.org/buy-legal.htm
Ross Thornhill
Thornhill Inspection Services Inc.

Our Inspectors have over 20+ years experience in the Inspection Industry